Your Trusted Partner in Masterbatches, Pigment Blends & Additive Systems
Our top-of-the-range product and service offering is made possible through experience that is defined by 38 years within the industry. Our directors have been involved in the manufacturing of masterbatch since 1973, and our operation involves the utilisation of The Strand and Die Face cutting technologies. Trust in our proven experience in work ethic when requiring the best in quality and service.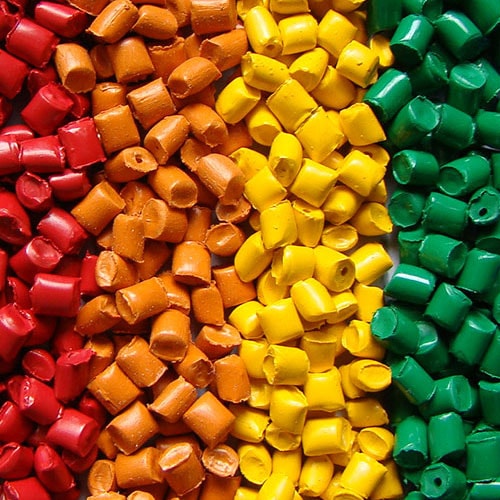 We Manufacture & Supply a Wide Range of:
Colour masterbatching,
Dry pigment blends and
Additive systems.
Our Products Include:
Colours,
Anti-static,
UV. absorber,
Flame retardant,
Anti-fabrilliant,
Anti-slip and slip,
Anti-block, and
Fragrant masterbatch.
Our Services
Our services are inclusive of the following:
Colour matching
Technical assistance
Large stock holding
Our Laboratory Processes:
Colour matching and various other tests are done in our well-equipped and up-to-date laboratory.
All colours are tested on injection moulding as well as film blowing machines, depending on the final product.
The carriers will be formulated to match the required application.
Want to make use of our services?